London, UK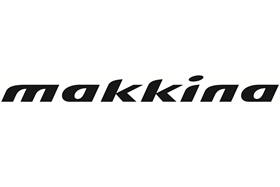 Founded in 1998, Makkina is a highly-regarded design consultancy delivering innovative projects for some of the most exciting automotive brands globally.
We currently have unique opportunities for talented designers to join our team on the creation of a range of projects, developing concept and production vehicles for our world-leading clients.
Experienced Exterior Designer and Lead Designer, London, UK
We are seeking forward-thinking designers to share our passion and help deliver inspirational and diverse projects for a variety of clients, both established and emerging.
As part of a small team working across brands, you will have the opportunity to further enhance your design credentials through working on full Exterior concepts and production cars.
There are opportunites at various experience levels and successful applicants will possess the following:
An outstanding level of creativity.
A passion for vehicle design.
Exceptional 2D illustration and presentation skills.
Proven ability to develop conceptual ideas into design proposals.
A sensitvity to working with different automotive brands, both established and emerging.
An ability to communicate and work effectively within a team.
Ability to exercise independent, innovative and constructive judgment, and to work efficiently towards deadlines.
The Lead Designer postion will additionally require an ability to
Inspire and lead a small Design team
Review and present design proposals
Proven experience of 3D Digital and physical model development.
Preferred credentials:
Bachelor or Master of Arts, Automotive Design
5+ years of Automotive design development.
How to Apply:
If you are interested in finding out more about these roles, we look forward to hearing from you at