"In its purest form, design should be a sensory journey of discovery," says GM's executive director of industrial design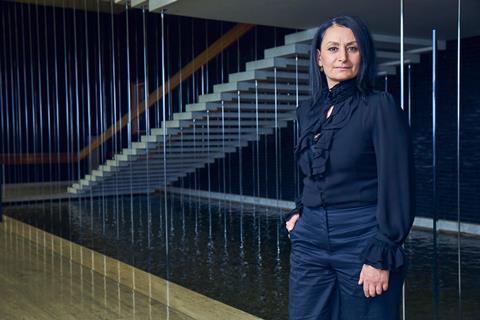 When I was a young student, I began not even knowing there was such a thing as transportation design. But while studying industrial design at university with the thought of being a furniture or product designer, a chance meeting and conversation with Paul Gibson at the Melbourne Auto Show introduced me to the world of car design. Paul [then at Ford Asia Pacific; now at GM Advanced Design] talked to me about car design, and colour & trim specifically, which immediately appealed to me because of its high degree of creativity and my interest in fashion and detail.
Over the course of my career, I can describe three stages of a learning journey. Firstly at Ford, as a new designer to the business, it was acquiring the technical acumen of a colour & trim designer and the language and know-how of automotive design. The studio and operation were small, and so I had the opportunity to work closely with all parts of the business and get a deep understanding of vehicle design, engineering, manufacturing and marketing. My second stage of learning was at BMW, where I truly learned the importance of understanding and being true to a brand, and making emotional connections with customers through design and experiences. The fusion between a strong brand and great design is a powerful entity.
Finally, at General Motors, it has been learning to be a leader of people. Understanding the priority of nurturing and fostering the growth of great design talent is the most important investment I can make as a leader, and helping people to realise their full potential, to do their best design work, and to work across the globe as one design team is very satisfying.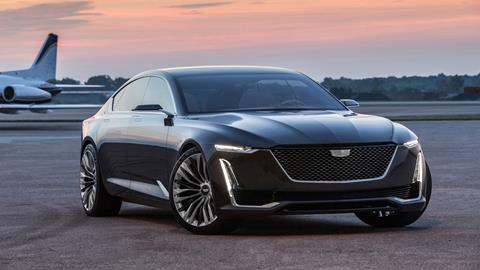 As my career has developed, my design philosophy has developed too. It is very straightforward: design must be simple, purposeful, beautifully executed – and details matter. In the first instance, there must be foundational meaning and an understanding of who, what and why. Knowing the brand, knowing the customer and knowing the purpose are key elements to a successful design. When this is understood, I push designers to be creative, explore the boundaries and be innovative, to design something that excites the senses and enhances the experience. In its purest form I believe design should be a sensory journey of discovery. The first-read elements and silhouette should be bold and striking and then the second-read details are intriguing and interesting, and tell visual stories. In the end, design needs to connect at an emotional level.
I work to implement this philosophy in our design process. As it relates to pure vehicle design, the brief in its simplest terms is to design the form, the interiors, the jewellery, and emotional aspects of the vehicle through colour, finishes and materials, component and product design, graphics and badging. This work is never done in isolation – we work collaboratively with the individual branded studios to make magic happen.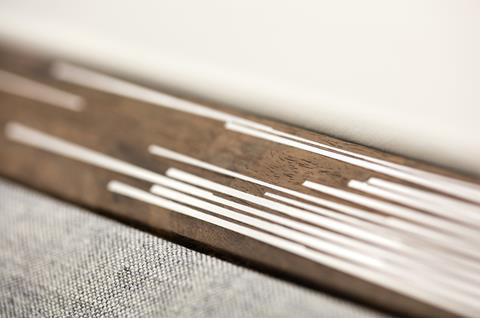 At the beginning of the process, we understand the customer and purpose of the product we are designing. We identify relevant trends, innovations or sources of inspiration to interpret. Then we ideate designs, or create colour and materials that are harmonious or push the studio designers to think differently – and of course, along the way there are engineering and marketing criteria, and working with suppliers.
At GM, we are using leading technology to help make design decisions quicker and collaborate between the studios across the globe. I still think it's important for the designers to get hands on with design, and so in my studio we are still experimenting and making samples and mock ups to review. The process of experimenting and discovering is something I advocate and we have a 'maker' studio that the designers have access to. What something looks like, the shape, the finishes, attention to detail, colour and how it works, are all key elements, and they have to work together. Everything has to be right and that's why it's critical for the studios and the designers to work together.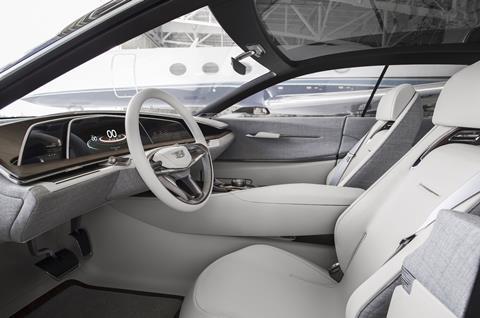 A recent project that demonstrates this process, and that I am particularly proud of, is the Cadillac Escala. It was a passionate project from the beginning. Escala is just strikingly handsome; it has impressive stance and proportion and the interior is disciplined and restrained. There were many opportunities for our team to innovate and express new ideas like the 'transition' materials theme, where the interplay of leather and wood in the front cabin evolves to luxurious fabric and metal in the rear. Every design detail is executed with precision, modernity and restraint, a truly clear vision of Cadillac's future.
As for the future of the automotive industry, at GM and beyond, we are at an intersection of unprecedented changes, solving true problems while creating beauty in things. Who would have thought ten years ago that today, we would be accelerating into a future based on self-driving, electrified vehicles, ride- and car-sharing, redefined urban mobility products, and connectivity? Yet here we are, looking at nothing short of a total transformation of personal mobility, and an industry changing more quickly and radically than it has in 100 years.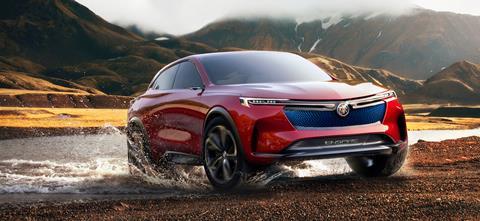 The future holds many opportunities for vehicle design and many questions that we are still discovering and responding to. Given the virtualisation of commands, and new platforms, the interior has more space. What do we do with this space? What does it look and feel like? When you no longer have a driver, the interior experience becomes something else entirely. With the demands of congested cities, connected lives and less time for self, how do we create meaningful experiences? In a sharing economy, how do we craft a personalised occasion? With the changes in regulation, governance and environment, what does this mean for the design of a vehicle? These are some of the exciting challenges facing us today to shape the future of vehicle design.
Sharon Gauci's votes for the Concept and Production Car of the Year 2018
Concept cars
1. Peugeot e-Legend
2. Genesis Essentia
3. BMW iNext
Production cars
1. Ferrari Monza SP1/SP2
2. Jaguar I Pace
3. Suzuki Jimny