Göteborg, Sweden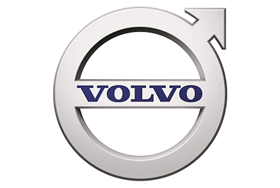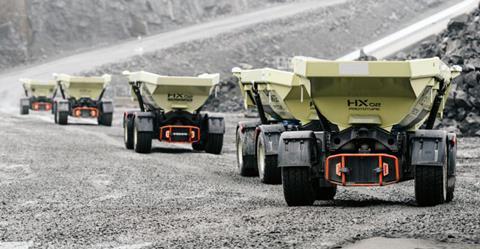 Chief Service Designer Volvo CE
ARE YOU READY?
Are you passionate about imagining and influencing the future through design? Do you want to be in the forefront of the transportation industry creating new services for our customers? If so, Volvo Construction Equipment is the place to be.
THIS IS US, YOUR NEW COLLEAGUES
Volvo Construction Equipment is the design leader in its industry. We have built a strong brand and reputation through decades of innovation in technology and design, staying true to our human centric approach and delivering value to customers.
Our design team is located in Gothenburg, Sweden, working in a truly global manner, collaborating with development teams across sites in the Americas, Asia and Europe. We are passionate about translating business requirements and user needs into meaningful and desirable commercial solutions. We constantly strive to increase innovation and efficiency through collaboration.
ROLE DESCRIPTION
The Chief Service Designer role leads the work to map user cases and identify critical touch points where new interaction solutions are packaged under a service platform that supports (or creates) sustainable business models for Volvo CE. The primary scope of focus is on off-board applications, delivering services and business frameworks, or facilitating service design exploratory activities, through design thinking workshops, qualitative research, and customer journey mapping. You will lead and motivate Service Designers, UX Designers and Front End Developers working on global machine ranges for Volvo Construction Equipment, in line with the Brand's strategies, in cutting edge areas such as electromobility, automation and connectivity. A holistic understanding of social and human behavior future needs and Brand Design strategies is a must.
WHO ARE YOU?
Experience & Skills
3+ years' documented experience in hands-on Service Design development, and/or 5+ years' documented experience in business or design related creative environments (experience from automotive industry is a merit)
Degree in Service Design, or related design or behavioral science discipline
Ability to plan, structure, and facilitate professional level design thinking workshops for designers and non-designers
Proficient with design and prototyping tools such as Photoshop, Illustrator, InDesign, Adobe XD, Invision and Flinto
Proficient in Agile (SAFE) methodologies and Scrum
Excellent communication and organization skills
Team leadership experience
Fluent in English (written and verbal)
Peer relationships and Network building
Entrepreneurial mind set
Integrity and trust
Perseverance
Standing alone
Learning on the fly
ARE WE THE PERFECT MATCH?
In this position you will report to the Design Director Volvo CE, and be located in Gothenburg, Sweden. You will also be part of Volvo Group Product Design.
If you are ready for the next step in your development and recognize yourself in this description, we look forward to receiving your application.
All applications must contain a CV and Portfolio (should not exceed 15MB).
If you have questions, please :
Gustavo Guerra, Design Director Volvo CE, +46 313222792
About Us
The Volvo Group is one of the world's leading manufacturers of trucks, buses, construction equipment and marine and industrial engines under the leading brands Volvo, Renault Trucks, Mack, UD Trucks, Eicher, SDLG, Terex Trucks, Prevost, Nova Bus, UD Bus and Volvo Penta.
Volvo Group Trucks Technology provides Volvo Group Trucks and Business Area's with state-of-the-art research, cutting-edge engineering, product planning and purchasing services, as well as aftermarket product support. With Volvo Group Trucks Technology you will be part of a global and diverse team of highly skilled professionals who work with passion, trust each other and embrace change to stay ahead. We make our customers win.
Apply Now